Estimated Arrival: Between Oct 05 and Oct 11. *ETA to USA Only
Shipping & Returns: Satisfaction guaranteed 30 day return policy.
Daystar Instruments QUARK is the first Hydrogen Alpha "Eyepiece"
PROMINENCE MODEL ***FOR QUESTAR TELESCOPES ONLY***

This new, All-In-One design marries high-quality components of all adapters, snouts, and Daystar hydrogen alpha filters into one simple assembly. Through design efficiency and optimization, now users can enjoy the known high-quality optics of DayStar* at an affordable price.
Quark is available in a choice of "prominence" or "chromosphere"
~ Choose either for the same, low price ~
For use on Questar telescopes, the user needn't worry about configurations. Just insert in the diagonal, add an eyepiece, and view. The QUARK contains a custom Daystar Instruments etalon and optical design specifically for the Hydrogen Alpha wavelength.  The exact filter bandpass will vary based on final telescope application, so QUARK assemblies are qualified to show either prominence or surface (chromosphere).  No specific FWHM bandpass is designated. Now observers can buy a filter based on their desired observing goals instead of their budget. Choose prominences and surface (Chromosphere) detail. Both are available for the same low price! The fully optimized design eliminates the need for any adapters. It's all combined in one lightweight eyepiece-sized device. The new, compact design configuration eliminates unnecessary components, weight and associated costs. We even reduced power consumption, so the Quark can now operate all day off a small, palm-sized optional battery pack. Baffles have been added to increase contrast and AR coatings are optimized for the 656nm wavelength.
*The QUARK assembly is a product of DayStar Instruments, using DayStar Filters' Fabry Perot etalon technology.
Triple combo: 1.25" snout with Questar eyepiece thread (1.270-32 UNS) and Questar rear port thread (M30x0.8).
Standard 1.25 eyepiece drawtube output with optional 2" and SCT accessories available.
Brass compression ring to protect eyepiece. Uses USB power, 5v 1.5amp Includes 90-240VAC wall adapter with international plug adapters.
Tuning knob allows wing shifting +/- 0.5 with detents at every 0.1 LED indicator for power, warming, ready, fault 5 year warranty,
Optional 8-hour battery pack available. Integrated, fully baffled 2 element telecentric 4.2X barlow optimized for 656nm
Integrated 25mm blocking filter, 19mm clear filter aperture
Best performance with F/13 and slower Questar telescopes.
No aperture limitations.
Ships in convenient Twist-Case for safe, dust-free storage.
Not suited for off-axis application.
Daystar Uniformity Standards
Daystar Filters is very proud of our 40+ year history of providing research-grade equipment to the world's top research institutions. Our process can produce the highest grade quality equipment in the world, with unprecedented uniformity and finesse distinction.
Side-by-Side Comparison:

Daystar does NOT warrant, nor shall not replace, restore, exchange, or refund filters based on comparisons to other products or any other non-quantitative analysis or assumption.
While Daystar wishes to assure client satisfaction, we are not hereby obligated to replace, restore, upgrade, exchange, or refund filters based on features outside of our stated specifications.
Daystar uses specially produced test equipment that has been independently verified and tuned for precision and accuracy daily (sometimes hourly). Only 3 known sources worldwide possess equipment capable of quantitative analysis of sub angstrom spectroscopy outside of the Daystar Filters laboratory. Analysis from any of these sources is respected and always welcome. Owners are welcome to contact Daystar at any time with service concerns. Should filters sent for service meet or exceed stated specifications without flaw, filters will be returned to the owner in the same or better condition. 
As each Quark produced may vary from 0.25 - 0.5 FWHM, and each QUARK produced will vary from SE to PE grade, direct side-by-side comparison of one unit vs a different unit does not constitute a standard by which any unit may be qualified or disqualified.

Filters shall not be "upgraded" or exchanged because an SE grade filter is not providing PE grade uniformity or a wider etalon exchanged for a narrower etalon unless that etalon is outside of the stated specification for the product purchased.
All certifications of FWHM and CWL uniformity are performed spectroscopically and mathematically on highly specialized and externally certified spectroscopic equipment.

Users should expect a degree of variation from one QUARK to the next.

This is inherent due to both the lower price structure of the QUARK product line and due to the extremely high precision for isolation of the Hydrogen line which requires tolerances measured in >1/100,000 wave. These variations are caused at the molecular level as the chemicals which make up the mica crystal vary in abundance when the crystal is formed in the earth. They are beyond human control. The only control we have is to qualify or disqualify. Quark filters' specification categories allow for a larger number of samples to be qualified and therefore allow for a lower costing structure.

Daystar Bandpass:
Each Quark is warranted to have a FWHM bandpass (when introduced into a focal plane beam of ~F7-F/9) of 0.25 - 0.5.
Combo Quark filters are warranted to have a FWHM bandpass (when introduced into a focal plane beam of >F/25) of 0.25 - 0.5.
A degree of variation from unit to unit will naturally occur, as different FWHM filters are produced and binned into either Chromosphere or prominence specification categories.
A Quark will never be warranted to perform precisely to the standard of a different Quark or Quantum filter, due to the range of acceptable FWHM bandpass within the stated specification standard. More precise certification and smaller FWHM category range greatly increase the production and qualification costs of Quark filters due to the degree of optical precision and associated cost required.

Clients who wish to achieve exacting FWHM performance should consider the Daystar Quantum filter line. Quantum filters have a higher cost structure partly due to the testing required to certify a specific FWHM.
Daystar Uniformity:
Each Quark is warranted to have a spectral CWL uniformity as stated below.
That uniformity may be of Standard grade or on occasion, the PE grade.
All Quark filters are NOT warranted to be PE grade uniformity.
40+ years' standing Daystar Uniformity Standards:
Our Quantum products are offered in SE grade and PE grade uniformity. All Quark filters are warranted to meet or exceed the SE grade uniformity standard.

Due to scarcity and certification requirements, PE grade uniformity is reserved for our top-end Quantum PE product line. 
The uniformity grade of a filter is based on the uniformity in abundances of chemical composition (and subsequent index of refraction) within the natural mica crystal. Prices for the PE grade filters reflect the rarity of the required uniformity in homogeneity.
STANDARD SE GRADE filters are specified as: Spectral uniformity: The mean peak wavelength of all 12 mm. dia. areas shall be within 0.5 Angstrom of the full aperture wavelength measurement. (In fractions of a wavelength of light, this accuracy is equal to 1/13,126 wave).


PROFESSIONAL PE GRADE filters are fabricated and qualified to very high uniformity tolerances to the specification of Spectral uniformity: The mean peak wavelength of all 12 mm. dia. areas shall be within 0.05 Angstrom of the full aperture wavelength measurement. (In fractions of a wavelength of light, this accuracy is equal to 1/131,260 wave).


QUARK Filters share the Standard SE grade filter specifications and are specified as: Spectral uniformity: The mean peak wavelength of all 12 mm. dia. areas shall be within 0.5 Angstrom of the full aperture wavelength measurement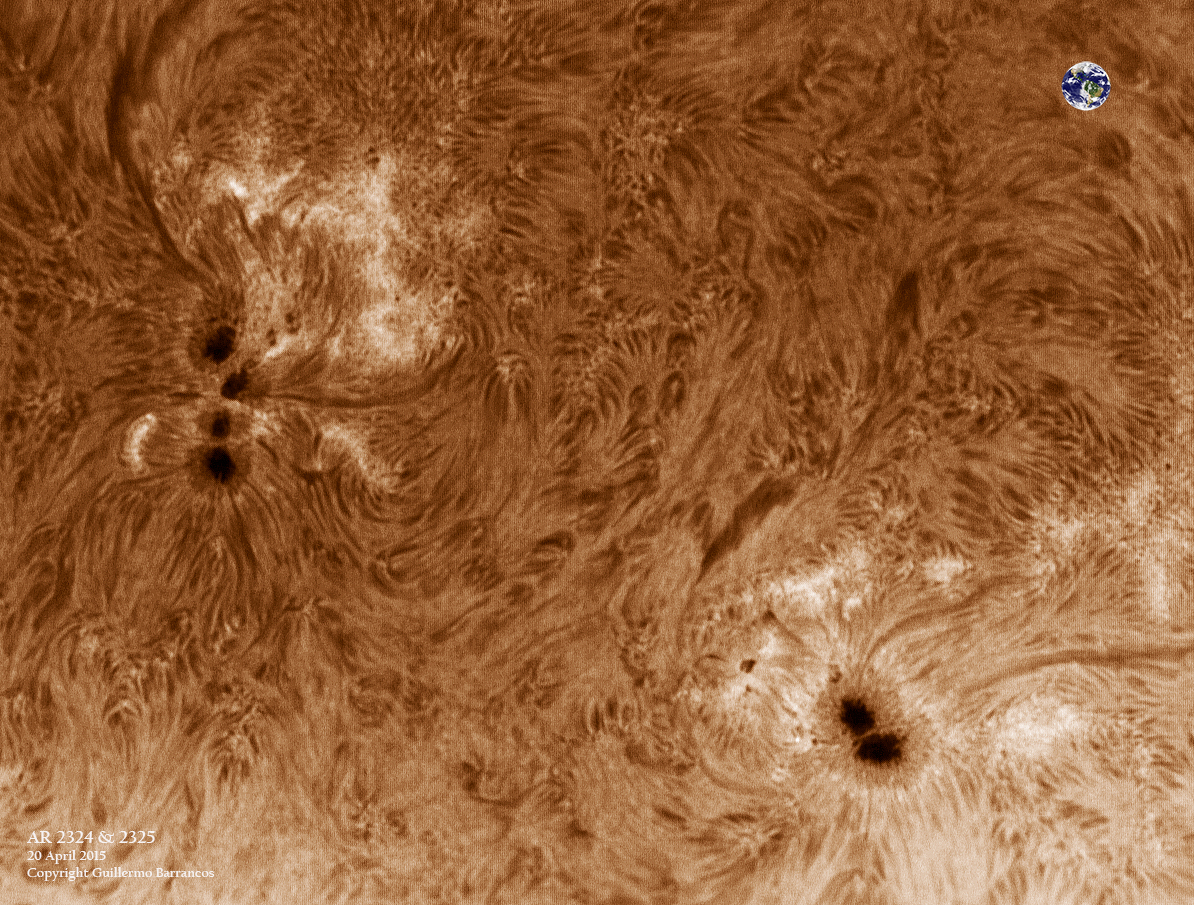 Due to production processes and scarcity considerations, uniformity above specified SE grade cannot be guaranteed in a production QUARK. Therefore, hand selection of "honey" or "extra good" QUARKS is also not possible. All filters are tested prior to shipping both spectroscopically and visually to meet or exceed the SE grade qualification standard.
Those who require true PE grade uniformity should consider the original Daystar Quantum PE line of filters for their application. Note that SE grade filters do not qualify as warranty repairs to upgrade to PE grade filters.
Any QUARK may be returned to DayStar for inspection of uniformity standards. If the filter does not pass SE grade uniformity standards, that filter will be replaced under warranty.
Specs
| | |
| --- | --- |
| SKU | DSZQP |
| Housing | No |
| Wavelength | Hydrogen-Alpha (6562.8Å) |
| Bandwidth | N/A |
| Uniformity | SE (Standard Edition) |
| Price | $1,295.00 |
Shipping
We know that once you've placed your order, you are anxious to receive it! We make every effort to get your order shipped out to you as quickly as possible.

As soon as you place your order, you will receive an order confirmation e-mail. This means that we have received your order in our system and pre-authorized your credit card for the purchase. We will process the charges to your credit card and your order will ship within five business days from the date of your order. We will send you tracking information within 24 hours of your order leaving the warehouse to the e-mail address you provided when checking out.  If you do not receive tracking information from us within six business days of your order, feel free to follow up with us at info@telescopetek.com.
Standard shipping time in the US is between 3-5 business days, though it can vary slightly depending on the destination. We typically For updates on your shipment you can enter your tracking number here.
We distribute nationwide via UPS and Fedex. Unfortunately, at this time we are not able to provide expedited or international shipping.  
---