Estimated Arrival: Between Oct 07 and Oct 13. *ETA to USA Only
Shipping & Returns: Satisfaction guaranteed 30 day return policy.
The IDAS Hydrogen-Alpha family of filters allows astrophotographers to select an Hα filter optimally tailored to their equipment.
IDAS Ha 6.8nm standard version, which is suitable for most telescopes.
The IDAS Ha-6.8 family includes 3 options - STD (Standard), HS (High Speed), and UHS (Ultra High Speed) with bandpasses adjusted to accommodate the f-ratio of different speed astrophotographs. In addition, each class comes in two different glass thicknesses - 2.5 mm & 3.0 mm.
STD

 

- recommended for most regular scopes
HS

 

- ideal for the optics between F2.0 and F3.5 such as Takahashi Epsilon Series, RASA11, and standard camera lenses
UHS

 

- highly optimized for the optics for F2.2 or faster such as RASA8 and HyperStar Series
Prices are the same across the filter family regardless of the option selected. Filters are designed to fit in 50.8mm QHY, ZWO, and ATIK filter carousels.
Ha 6.5 +/- 0.1nm (measured value)
98% transmission rate (measured value)
Class STD
3.0mm thickness
Optimized from F3.6 to any
Fully blocks up to 1200nm as illustrated in the plot
Made in Japan
Each filter is uniquely identified and shipped with the plotted test results for the individual filter.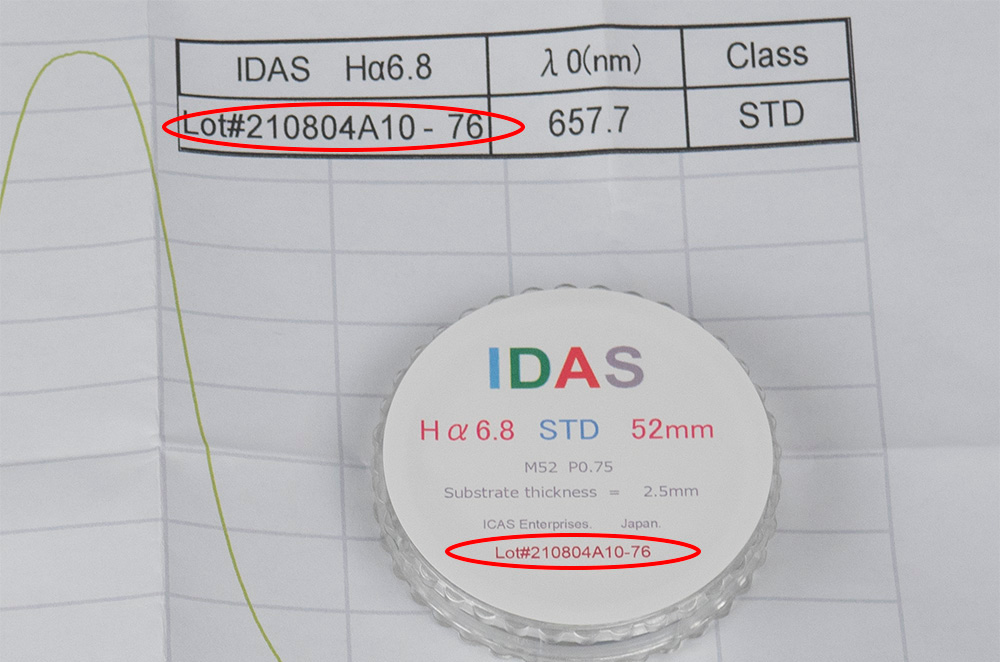 Reflection Test Sample:
This test (200 second exposure) shows clean images of bright stars in the field, indicating good anti-reflection (AR) design.



(Enlargement)
Another set of photos from the Orion belt region demonstrates the lack of reflection artifacts around bright stars.
Sigma 105mm@F2 + IDAS Ha 6.5nm HS 52mm + ASI 2600MM, 30 x 5 minutes (gain 0), Bortle 8 sky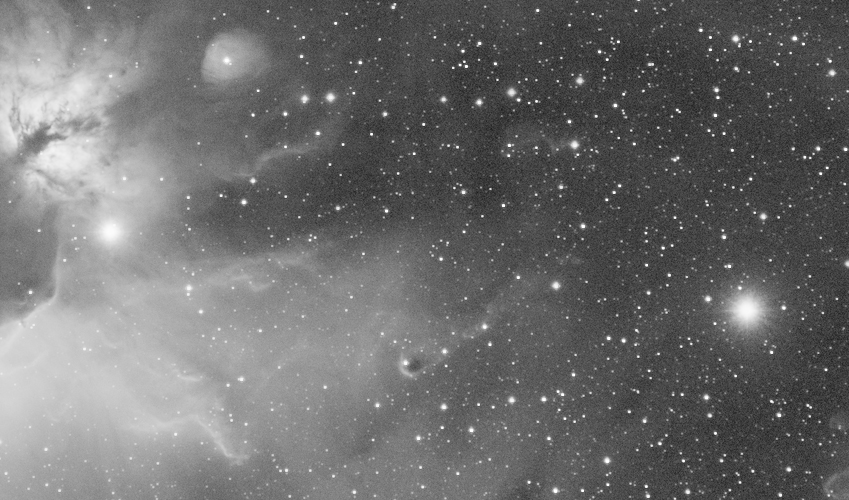 Closeup shot including bright belt stars Alnitak and Alnilam.
Examples from Bortle 8 skies (5-minute exposures):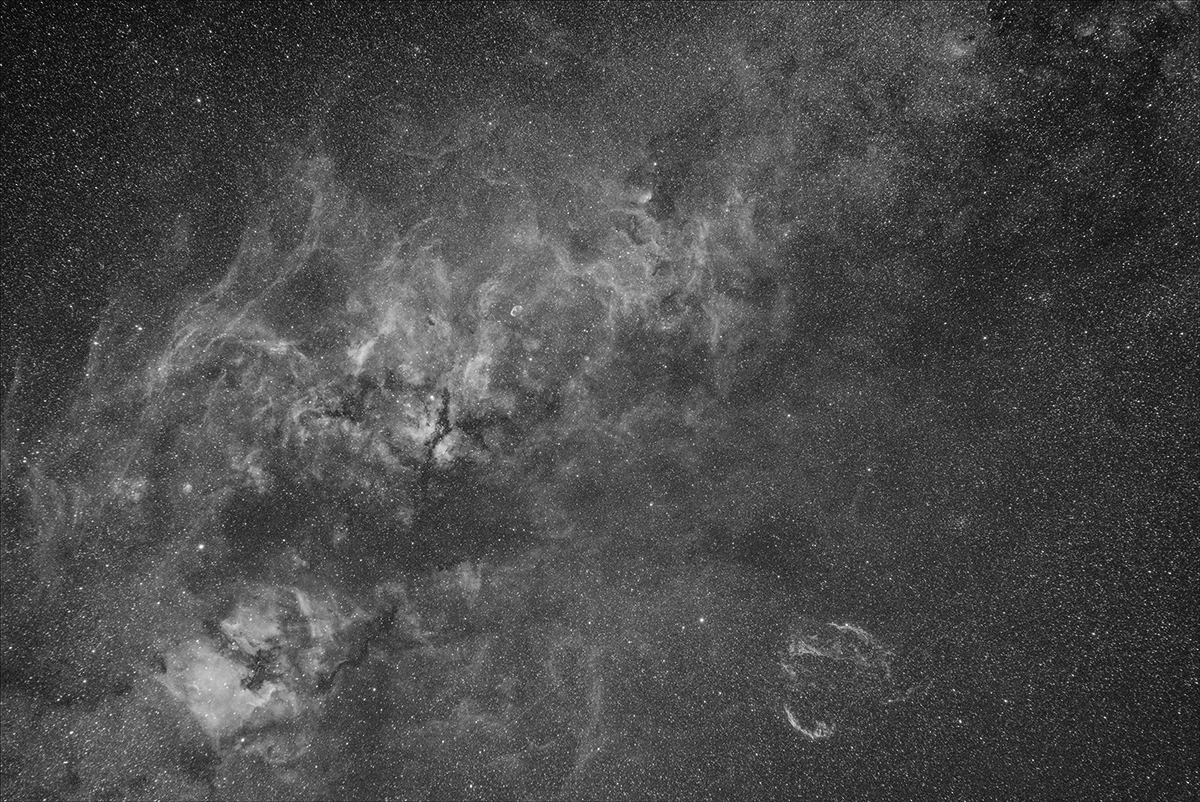 Cygnus wide-field.
Also from Bortle 8 skies - Simeis 147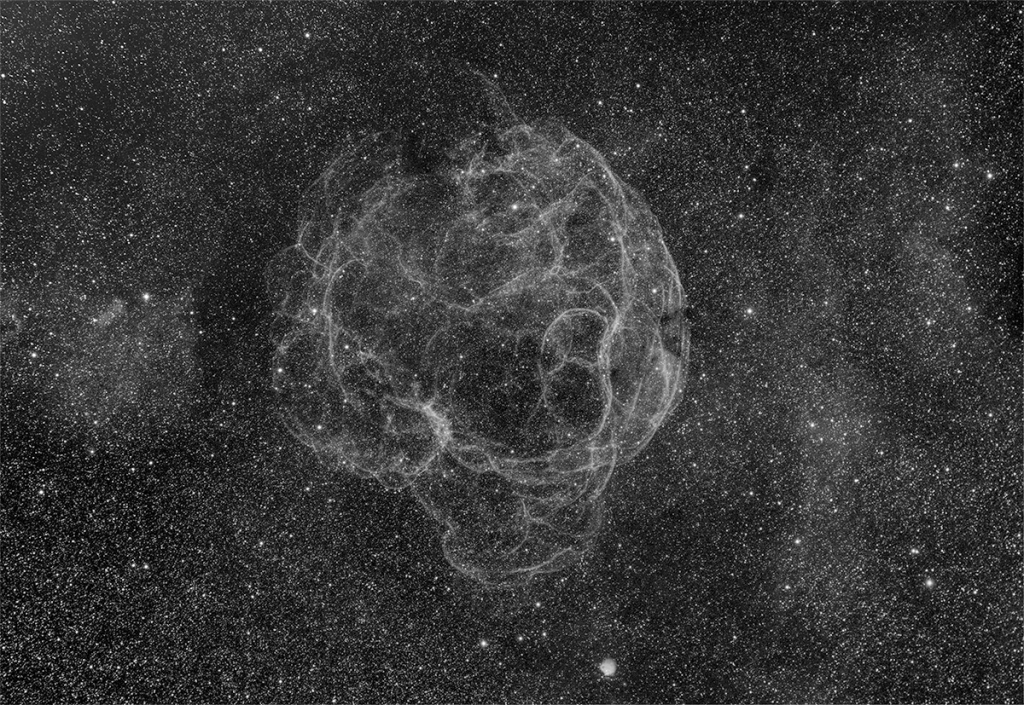 Sigma 105mm Art @F2 + IDAS Ha6.5 HS 52mm + ASI2600MM (gain 0), 22 x 7 minutes
Shipping
We know that once you've placed your order, you are anxious to receive it! We make every effort to get your order shipped out to you as quickly as possible.

As soon as you place your order, you will receive an order confirmation e-mail. This means that we have received your order in our system and pre-authorized your credit card for the purchase. We will process the charges to your credit card and your order will ship within five business days from the date of your order. We will send you tracking information within 24 hours of your order leaving the warehouse to the e-mail address you provided when checking out.  If you do not receive tracking information from us within six business days of your order, feel free to follow up with us at info@telescopetek.com.
Standard shipping time in the US is between 3-5 business days, though it can vary slightly depending on the destination. We typically For updates on your shipment you can enter your tracking number here.
We distribute nationwide via UPS and Fedex. Unfortunately, at this time we are not able to provide expedited or international shipping.
---